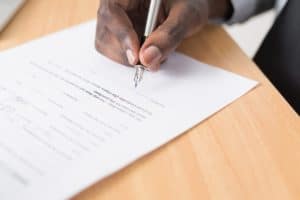 On May 25th, an important deadline for all industries changed privacy regulations. The GDPR modified the way businesses all over the world handle pertinent customer information. While the new regulations are breaking glass ceilings, it's now up to businesses to make these privacy changes and remain compliant over time.
How do we make sure our business practices are GDPR-compliant? And what about networking?
When it comes to your network, there are so many layers that it can seem impossible to truly make a dent in compliance. However, compliance is critical. Let's discuss what to expect from the new regulations, as well as how you can ensure your network is GDPR-compliant.
GDPR Compliance: A Brief Overview
The GDPR is a new set of regulations from the European Union, meant to strengthen data protection within the EU. However, all businesses or organizations that process data from consumers in the EU are affected, as well.
Some of the most important changes that will take place with the GDPR are as follows:
Data protection must start at the beginning of customer involvement, throughout the relationship, and during the finish. It must be a part of the business itself.
All personal data must be able to be deleted at the customer's request. Organizations will have a month to destroy and erase all the personal data.
Organizations must receive proper consent before any personal information is collected and processed. All manners of communication that involve personal information must be allowed by the customer.
Consent for the collection and processing of data can be withdrawn by the customer at any time.
The Cost of Being Non-Compliant
The GDPR is making waves across the world thanks to its fines for being non-compliant. Regulators can fine businesses that miss the mark in any aspect of the GDPR, from data protection to not having a protection officer to experiencing a breach.
According to Wired, "These monetary penalties will be decided upon by Denham's office, and the GDPR states smaller offenses could result in fines of up to €10 million or two percent of a firm's global turnover (whichever is greater). Those with more serious consequences can have fines of up to €20 million or four percent of a firm's global turnover (whichever is greater)."
These costs have been examined to be approximately 79 times higher than the fines in prior years under these regulations.
Steps to Take to Ensure Network Compliance
As you can see, GDPR compliance can make or break the future of your business. One breach could cost you your entire future as a business owner. It's important to ensure your entire business is compliant, but more focus should be placed on where your data resides. It's time to make sure your network is following the rules. What steps can you take to get there?
Find Out Where Your Data Goes
Do you know what data you possess and where it goes? This is the first step in becoming GDPR compliant within your network. You may have a map of where all of your sensitive data is kept. However, under the GDPR, the term "sensitive data" is changing. You will need to go back through your data and recategorize.
You and your IT department should look at your internal processes and decide which applications, sub-networks, and complete networks are using personal information.
Once you uncover where the data goes and where it is stored, whether that is a public cloud or physical network, you can add compliance to those areas. You may find undocumented applications or servers that are using the information. If so, it's time to stop them.
Answer This Question: Who Has Access?
GDPR compliance will require segmentation or micro-segmentation — using raw data to gather overall information about a group of people, rather than using data to profile an individual person. Using segmentation, as well as knowing who has access to what data, will help to remain compliant and properly protect data.
According to CloudTweaks, "A key element to ensure a state of continuous GDPR compliance is to document the segmentation internally as a living reference. Having this unified security policy in place enables organizations to simplify the management of this process."
Perform Regular Audits
As often as technology changes, your network and business should follow suit. It's simply not enough to recreate your network security framework one time and forget about it. It's necessary to perform regular audits of your network data security, as well as your security strategy, to make sure you are remaining compliant. Update rules and regulations within your business as needed to ensure employees and those processing your data understand the importance of security.
Although the GDPR is a milestone in data security, it can be cumbersome to follow. However, as a start, you must understand where your data goes, who has access to it, and what your security strategy looks like moving forward. May 25th is here and gone. It's time to prepare your business.