Have you ever received complaints from your remote sites about poor network performance?  Do you have service level agreements with your service provider with no way to verify their performance?  This document will describe how you can address these issues using IP SLA technology.
IP SLA is a feature included in the Cisco IOS software that allows users to verify service guarantees, increase network reliability by validating network performance, proactively identify network issues, and increase Return on Investment (ROI) by easing the deployment of new IP services. IP SLA uses active synthetic traffic-monitoring technology to monitor continuous traffic on the network.  This is a reliable method in measuring overhead network performance. Cisco routers provide IP SLA Responders that give accuracy of measured data across a network.
A source router injects various types of traffic onto the network with an operation to perform (go to point A and report the latency back to me).  It is analogous to sending a test car into traffic on a highway and measuring latency (how much time does it take to go from point A to point B), availability (does it even arrive?), and jitter (does the space between the cars remain constant?).
By combining a network performance monitoring product, such as SolarWinds Network Performance Monitor (NPM), and an IP SLA product, such as SolarWinds IP SLA Manager, network engineers can test a number of different WAN performance scenarios.
Monitoring WAN Performance
By executing an IP SLA operation every 60 seconds between routers, you can determine the availability of the connection, the packet transmit time (latency), packet loss and jitter.
Further examination of these statistics will allow you to determine where you may have a WAN issue that allows you to take further action.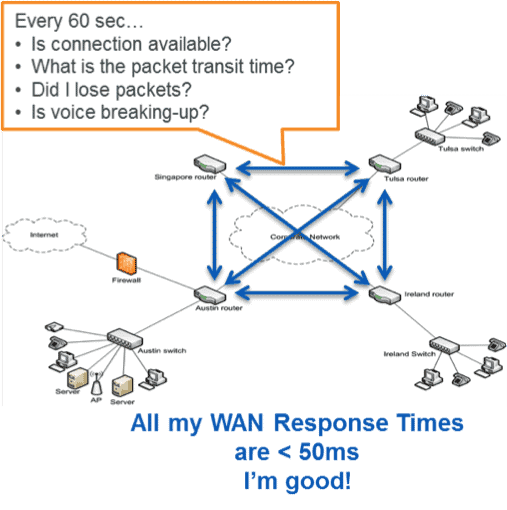 Monitor End-to-End Network Quality
In this scenario, you create 4 different IP SLA operations in your network.  First you check the overall response time from one end-point to another end point (852 ms).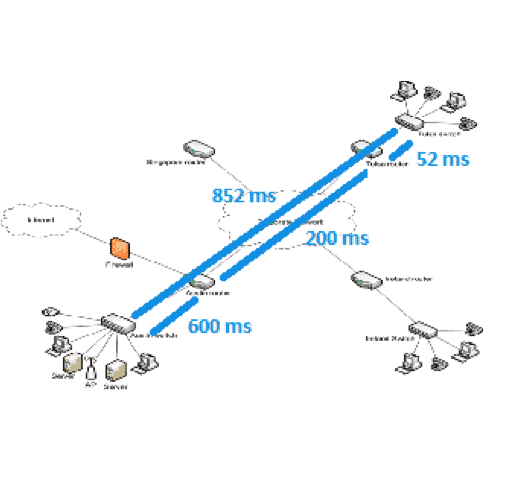 Next, you create additional operations that break the end-to-end response time into a series of smaller segments.
By examining each independent segment as it relates to the overall performance, you can again identify potential problem areas.
Verify Service Level Agreements
By using IP SLA operations, you can measure your site-to-site WAN performance and compare that to what your service provider is telling you.  If you have charge-back, refund or credit rights then you may be able to recover some money if your SLAs are not being met.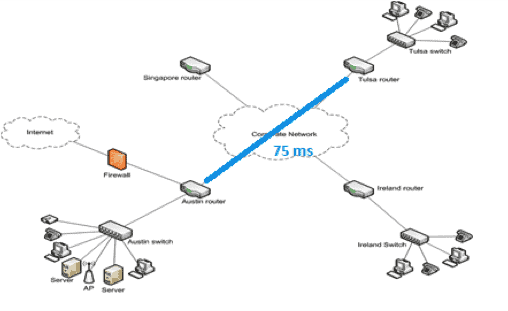 Assessing VoIP Infrastructure
With IP SLA you can monitor jitter across various part of your network to determine if your infrastructure can handle deployment of voice over IP.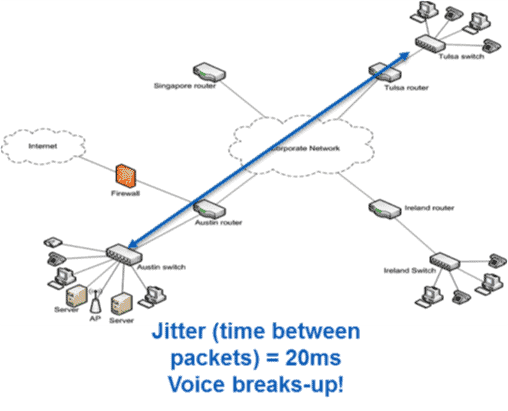 Hopefully you can see from the four use cases above just how powerful IP SLA can be for monitoring the overall performance of your network.
Learn more and download a fully functional free 30-day trial of both SolarWinds' Network Performance Monitor and SolarWinds IP SLA Manager.