Enterprises of all size need quality, dependable, flexible, powerful, and extensible network management software but, over the years, most enterprises have struggled to find it. Traditional network management software offered only element management for the network and typically managed only a specific vendor's hardware, with more advanced network troubleshooting being left to advanced tools or command-line options.  For me, personally, network management software was always seen as a "necessary evil" – a tool that you "loved to hate". You had to have a NMS because you couldn't possibly monitor the hundreds or thousands of nodes on your network but, once that tool found an outage, you were usually barraged with worthless information unless you, manually, resolved the issue from the command line. When it comes to NMS, most network admins say "there's got to be a better way!".
As the modern enterprise datacenter has evolved, network management tools have tried to keep up and become more intelligent. However, most network management systems available today are aging tools that have been "duct-taped" together, over time. It's really no surprise that these "legacy" tools can't keep up with datacenters that are in a constant state of technological change. Today's datacenters are multi-vendor, use virtualization, software defined "everything", connect to "the cloud", and support "bring your own device" (BYOD). These are all challenges that traditional network management systems just weren't designed to accommodate. Better yet, enterprises are expected to "do more with less" and they require intelligent software to make that a reality.
HP's Intelligent Management Center, or IMC, is a new breed of network management systems, designed to give enterprises the most comprehensive visibility, efficiency, and agility possible.
In this review, HP's IMC will be reviewed across 5 categories that match the demands of today's evolving datacenters. They are:
Comprehensiveness
SDN and Convergence Support
Advanced Troubleshooting and Analysis
Cloud and Virtualization Integration
BYOD Support
#1 Comprehensiveness
There is nothing worse than having multiple management tools running in the datacenter that have to be painstakingly pieced together to attempt to create a complete solution. Besides the slow "time to resolution" caused by this inefficient approach, implementing, maintaining, and supporting multiple tools is waste of money and time.
What companies need is a single tool that offers all the capabilities needed. Thus, let's start by reviewing the comprehensiveness of HP's IMC. Too many so-called network management tools are glorified monitoring and alerting tools that don't go beyond ICMP pings and SNMP queries of network devices. Truly comprehensive tools should be designed to ensure that the tool is able to meet all the needs of a network administrator/manager. The best way to start designing such a tool is to base it on the industry-standard ISO FCAPS architecture and then enhance the tool, even further, with even more advanced capabilities. For those who aren't familiar with it, FCAPS is:
Fault
Configuration
Accounting (or administration)
Performance
Security
If you look at the network management tool you are using today, does it offer features that cover all of these areas?
In mapping HP's IMC to the FCAPS model, the graphic below shows that IMC does much more than the monitoring, alerting, and basic analysis as it offers functionality across the FCAPS model, at multiple levels.
To break this down into more detail, here's how the core functionality of the IMC platform maps to the feature of the product supports that technical capabilities:
Fault – alarms, syslog, and trap features
Configuration – configuration center, compliance, VLAN, and ACL manager
Accounting – network assets
Performance – performance management and virtual network management
Security – security control center
IMC covers the FCAPS architectural design well, but then takes the comprehensive approach to the next level with optional add-on modules. Covering just about every FCAPS area, the add-on modules provide much of the advanced functionality we'll be covering in other review categories, below.
Here is a list of what add-on modules are available:
[table id=9 /]
With so many advanced optional modules, it's tough to imagine IMC not providing the capabilities needed by just about every type of enterprise. However, if HP IMC doesn't have a capability that you need or you just need to integrate it with another system (like a trouble ticket tracking system), it offers extendable APIs that allows it to communicate with other datacenter management systems.
When it comes to the comprehensiveness of the network management application, HP's IMC is one of the strongest solutions available.
#2 Software-Defined Networking (SDN) Support
With software-defined networking, greater intelligence is being brought to the network. With commodity hardware offering incredible performance, intelligent software can take advantage of that to do things that, in the past, were only possible in expensive dedicated hardware.
To make this happen, the "data plan" (which forwards packets/frames) has been separated from the "control plane" (which is the intelligence behind the network functionality, like routing or switching). The data plane can remain in the physical switch and the control plane moves into software. This is how many types of software defined networking (SDN) work but, in other cases, the data plane and the control plane have been completely virtualized.
Examples of SDN might be the virtual routers, switches, firewalls and other software-defined solutions are common in the network infrastructure today. Additionally, network hardware now has many more capabilities that make it "programmable". For example, what if you want the network to dynamically know when running virtual machines move from datacenter to datacenter to allow network communications at all times (with no downtime)?
SDN is most beneficial to the enterprise when it can understand the company's most critical applications and ensure the best quality possible for those applications, as they use the network.
HP calls this application to network understanding "Virtual Application Networking", or VAN. For example, HP's VAN SDN Manager integrates with the IMC platform, so administrators gain a single interface to manage both traditional and software-defined networks.
Besides VAN SDN Manager, HP IMC offers VAN Connection Manager, VAN Resource Automation Manager and VAN Fabric Manager.
According to HP, SDN breaks down into three layers:
Infrastructure layer
Control layer
Application layer
With HP's SDN Manager in place, you will be able to visualize your software defined-network, including the location of the switches- both physically and logically- relative to the control point of the network. The traffic flow across the SDN domain is monitored and represented visually in VAN SDN Manager, enabling fast troubleshooting. HP's IMC provides lifecycle management and monitoring of the HP VAN SDN Controller as well as details of network service status and OpenFlow monitoring.
When it comes to the SDN support, HP's IMC is one of the leading innovators in the market.
#3 Advanced Troubleshooting and Analysis
When network monitoring and management tools advanced, the first need was for them to perform greater troubleshooting and analysis of the network. After all, without the network, most applications today cease to function. So what does HP's IMC offer to help you solve problems fast when the network is down or applications are running slow?
First is the Network Traffic Analyzer (NTA). With NTA, network admins can gain real-time information about what users and applications are consuming network bandwidth. For example, are file transfers, printing, or web surfing slowing critical production transactional data?
According to HP, NTA helps companies defend against virus attacks and can dynamically throttle specific types of traffic to ensure that unwanted traffic is stopped and critical traffic has the bandwidth and throughput needed.
Additional capabilities include:
Identify bottlenecks and apply corrective measures for enhanced throughput
Monitor Internet egress traffic to identify bandwidth usage of specific applications and monitor the impact of non-business applications
Granular, network-wide surveillance of complex, multilayer switched and routed environments to rapidly identify and resolve network threats
Support for sFlow, iFlow, NetFlow, and NetStream
Second is the Application Performance Management (APM) module. IT departments are being pushed to align their expenses with specifics business applications to justify the associated financial costs. With APM, administrators are able to visualize and measure the health of a company's critical business applications related to network performance. Thus, you can report to the CIO or CEO, for example, that the company's ERP application has had healthy network performance over that last 6 months. If there is a network issue, you'll immediately be able to tell which applications are affected and where you need to prioritize your time to get those applications running again.
Core features of APM include:
Application performance monitoring for a long list of specific applications, operating systems, and databases
Discovery of new applications
Alarm notification of application issues
Comprehensive application performance reporting
The third, advanced troubleshooting feature of IMC to point out is the Service Health Manager (SHM). With SHM, ensures that the entire network, end-to-end, is monitored and can be quantified with metrics. SHM uses data from other IMC components to calculate key performance indicators (KPIs) and generate key quality indicator (KQI) metrics. KQIs are then mapped to service-level agreements, which you can use to prove that you are meeting your obligations to your company or your customers.
Besides these higher-level troubleshooting and analysis tools, IMC also offers low-level troubleshooting tools such as the network configuration view and compare feature that you see in the graphic below.
As a network administrator, in many cases, it's the smaller and seemingly simple tools that are the most valuable. For example, being able to quickly compare the configuration between two routers or switches in seconds can saved me 10-15 minutes as compared to doing it manually. While that may sound like a small amount of time, when users are down or applications are running slow, 10-15 minutes can equate to thousands or, at some companies, millions of dollars of lost productivity. Additionally, if you add up a 10-15 minute savings over a year, across multiple network administrators, you are talking about many hours of additional productivity for the network team.
When it comes to advanced networking troubleshooting and analysis, HP's IMC has offers too many tools to list (both at a high level and low level). For large enterprises and service providers where SLA is crucial to monitor and report on, the service health monitor is a feature that they can't do without.
#4 Cloud and Virtualization Integration
With most enterprises having virtualized most of their virtual machines, more and more, enterprises are implementing cloud platforms that will provide them (and their customers) greater business agility, applications on demand, and synchronization between applications and IT spend. When it comes to implementing, managing, monitoring and troubleshooting the network side of cloud infrastructures, HP is leading the charge.
HP's Virtual Application Networks (or VAN) Connection Manager module, enterprises are able to streamline networking for cloud infrastructures. With this integration between the virtual or cloud infrastructure and the network management platform (HP IMC in this case), enterprises can significantly reduce the time to deploy new virtual machines while keeping those VMs (and their applications secure and within SLA). With HP's VAN networking policy model, security and quality of service policies will follow virtual machines as they are moved, paused, or resumed.
HP's IMC VAN Connection Manager Module offers enterprises:
The ability to save time and money when it comes to the daily administration of cloud networks
The ability to support multiple hypervisors, ensuring that customers have choices
The option to remove expensive hypervisor vSwitch licenses
Management of networks containing hardware from multiple vendors
APIs for integration into cloud management platforms (CMP)
In addition to the VAN Connection Manager module, HP IMC offers their VAN Fabric module, VAN Resource Automation Manager, and VAN SDN Manager.
Here is how HP's SDN Management solution fits into the complete software defined datacenter vision that companies are evaluating or adopting:
Aligning IT operations to Converged Infrastructure and Cloud orchestration is exactly what enterprises need to be doing for the future. While many software companies are still developing or testing their cloud management platform integrations and software-defined networking solutions, HP's IMC is leading the industry with numerous cloud, virtualization, and SDN offerings already available.
#5 BYOD Support
Simply telling users to bring their own device instead of using a company-provided device is easy. However, managing, securing, troubleshooting, and scaling a BYOD infrastructure is complex. For example, once you lose control over the end user device, how do you know what user maps to what device, IP address, and network port? (and what if they are on a wireless connection?)
To successfully, securely, and reliably implement BYOD across physical and wireless, HP recommends the following HP IMC components:
User Access Manager – provides identity-based access for routers switches and servers. UAM is not just policy-based user access authentication but also includes policy-based device fingerprinting and endpoint deployment OTA.
Endpoint Admission Defense – integrates security policy management and endpoint posture assessment. Integrates with leading Enterprise Mobility Management vendor solutions for mobile device posturing.
User Behavior Auditor – audits the online behavior of internal users.
Network Traffic Analyzer – real-time information about users & applications consuming bandwidth.
Wireless Services Manager – Provides management of wireless networks and delivers unified wired and wireless management through the IMC platform.
Bundled Solution: IMC Smart Connect with WLAN Manager -plug-and-play virtual appliance with IMC Standard and User Access Manager and Wireless Services Manager.
Here's what end-to-end management and visibility of a BYOD infrastructure would look like using HP's IMC:
David's Analysis of the New HP IMC 7.0
With their latest 7.0 release of Intelligent Management Center (IMC), HP has created an outstanding network management, performance, and troubleshooting solution.
Here are just a few of the enhancements that I was immediately impressed by:
Packaging improvements – I have to applaud HP for changing their packaging to license HP IMC in smaller increments to help smaller companies. Previously, IMC was licensed in a 100-node package for the standard edition and a 200-node package for the enterprise edition. With the release of IMC 7.0, IMC standard and enterprise are packaged in a 50-node license package. The HP network traffic analysis module is licensed in a 10-node package. These licenses changes will help make IMC more affordable because companies can purchase the right number of node licenses for the number of nodes on their network instead of being forced to overbuy.
User interface and usability – One of my frequent complaints with NMS applications is their poor user interface and usability. With the new release, HP has dramatically improved the user interface and usability. The new HTML5 interface is fast and responsive, making IMC a pleasure to use. The HP IMC interface can even be customized with the new built-in themes to personalize your user experience.
Mobile-ready – with the move to HTML5, the IMC interface is now mobile-ready. This allows you to access the IMC from a mobile device and check network status and perform basic troubleshooting.
In my years spent managing an enterprise network and troubleshooting network issues, never did I have a NMS that I was truly happy with. Instead, I had to glob together a mixture of various commercial, free tools, and homegrown scripts to give me and my network management team, everything that we needed.
Over the last few years, I have spent most of my time working with virtualization. While analyzing HP IMC, I really appreciated that IMC's virtualization monitor (vMon) is able to monitor and analyze the virtual network, just as well as it does the physical network. Finally this will give network managers the insight into the virtual network that they need (and which they had lost when servers were virtualized). With vMon in place, finger pointing between virtualization teams and network teams can be eliminated because both teams will have the analysis they need to quickly rule out the network or identify the network problem.
Having spent time learning and using the new version of HP IMC, I can say that, today, if I were managing the same enterprise network and team, I could confidently select just a single network management solution. With HP's IMC being so comprehensive (covering SDN, virtualization, BYOD, wireless, performance monitoring, and more), with its data being stored in a single database, and with it all being accessed by a single console, HP's Intelligent Management Center would very likely be my tool of choice.
Learn more about HP's IMC at the HP Intelligent Management Center Homepage or try a 60 day demo.
About the Author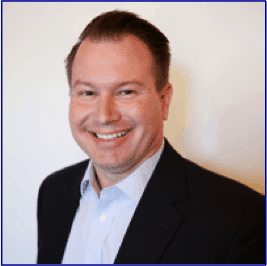 David Davis is a well-known virtualization and cloud computing expert, author, speaker, and analyst. He holds several certifications including VCP5, VCAP-DCA, CCIE #9369, and has been awarded the VMware vExpert award 6 years running. Additionally, David has spoken at major conferences like VMworld and authored hundreds of articles for websites and print publications. David's library of popular video training courses can be found at Pluralsight.com.