What is the Network Project?

When it comes to the future of information technology infrastructure, there's only one thing that's certain—rapid, unrelenting change. That's why SevOne created The Network Project. It's a place for industry thought leaders to engage, discuss and inspire. It's a community focused on issues that affect you now and in the future.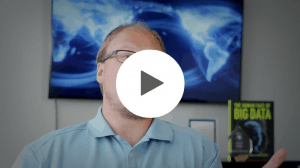 The Internet of Things movement stems from a tendency of making everyday objects more interactive with users. Through using the Nest as an example, Vess Bakalov explains that innovative new products serve to immediately impact a consumer's lifestyles and habits.
Networks require automation to essentially make a flow-through provisioning process and make sure that it's easy for the administrators to manage environments. Software Defined Networking solves key business problems by allowing direct access to the infrastructure so that end users can instantly spin up a variety of applications, virtual machines, and database as a service.
Enterprises transitioning to Software Defined Networks must have an idea of their ultimate objectives in relation to risk tolerance. As for networking professionals preparing for SDN, Dan Pitt believes that education about the technology is key; people who have a good grasp of SDN can offer really good advice on how to harvest that value will find themselves in good stead.
Originating from the need to create service-enabled environments, virtualized networks have a profound impact in the IT industry. With virtualized networks, enterprises are now able to have a highly automated system where the operations for deploying new services are minimized.
Networking careers are bound to evolve as a consequence of emerging technologies. Kenneth Dilbeck explains that the nature of this evolution is essentially a gradual shift from a hardware-centric to software-centric focus.
Effectively integrating log data and performance metrics within a network poses big benefits. Not only will it but it greatly reduce time in resolving critical issues, but it also simplifies the availability to distribute data to customers and developers.